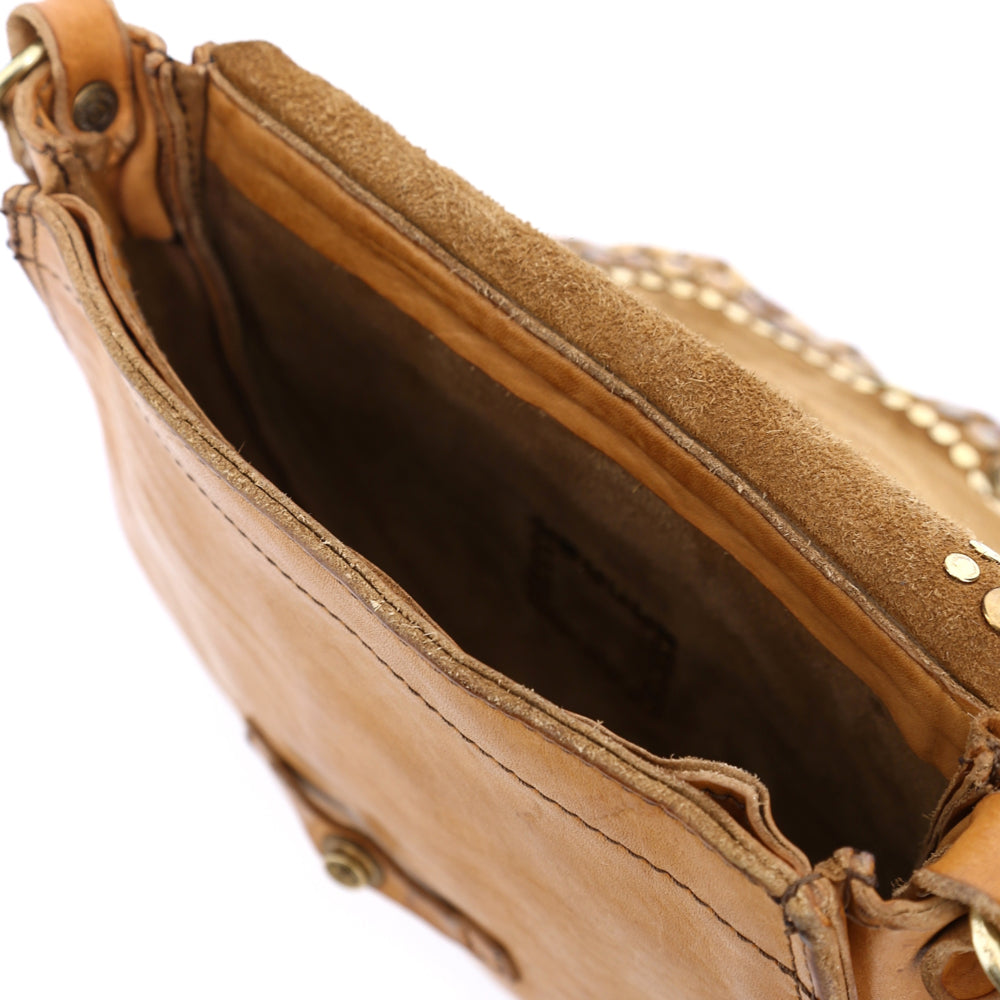 Medium unlined shoulder bag with tic tuc closure and adjustable shoulder strap. The Magnolia line is characterized by a combination of Campomaggi studs that are cleverly placed to decorate flaps and dials. The combination with the processed nails/studs gives the bag an ethnic touch.
Cotton dust bag and care kit included.
Made in Italy.
Material Exterior:
100% leather
Interior: 90% cotton, 10% leather
Dimensions 22 x 5 x 20 cm
Experience authentic Italian craftsmanship
Campomaggi
Campomaggi is an Italian brand that produces high-quality bags with a rustic and timeless style. The brand was founded in 1990 by designer Marco Campomaggi with the aim of creating bags with an authentic sense of Italian craftsmanship and beauty. Each bag is made of carefully selected materials, including high-quality leather that becomes softer and more beautiful with time and use. Campomaggi products are known for their rustic and vintage-inspired style, which often includes embroidery, studs, and other craftsmanship details. With its timeless style and craftsmanship, Campomaggi has quickly become a favorite among fashion-conscious people all over the world.