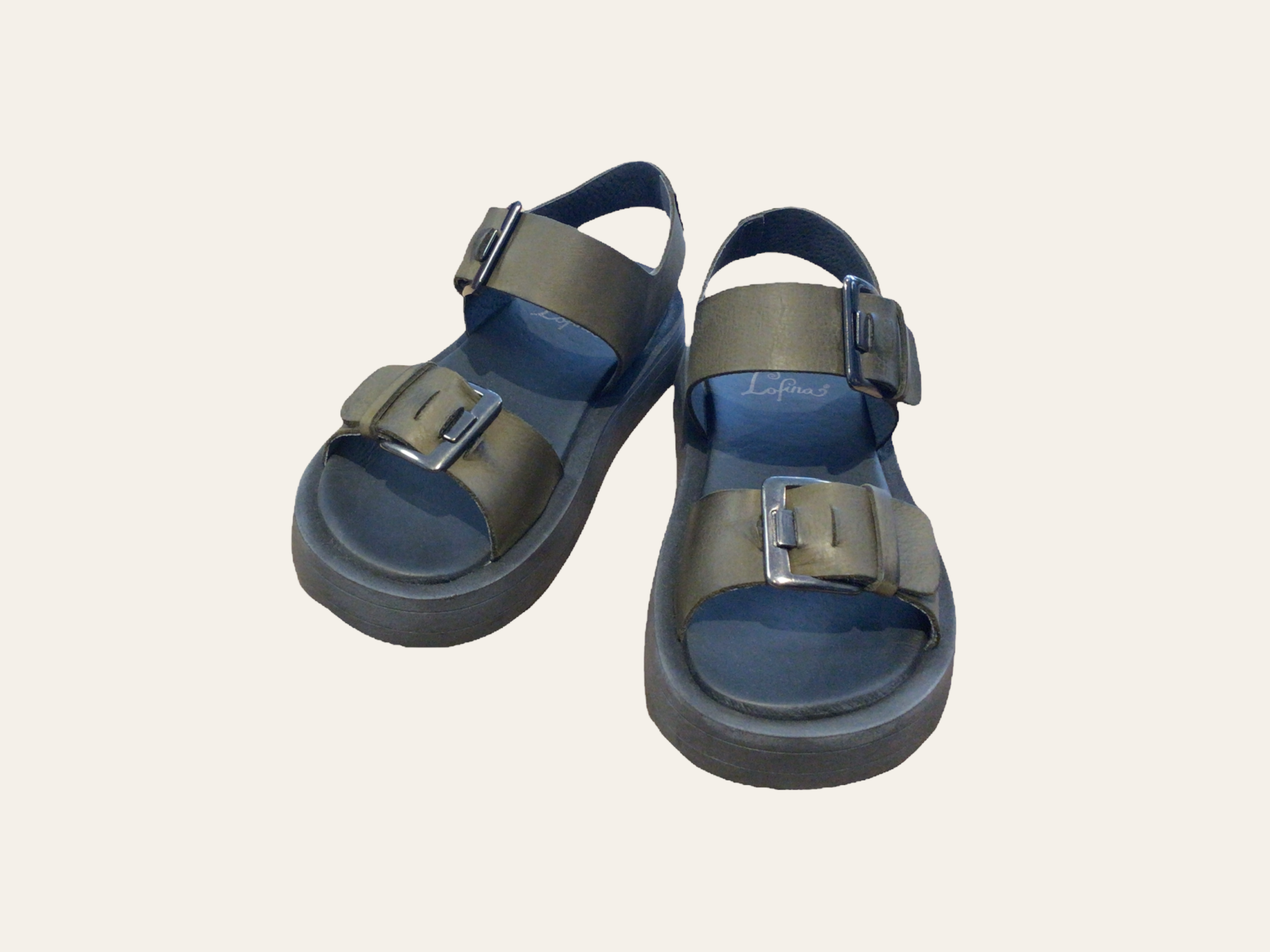 Vakre sandaler fra Lofina i Danmark laget over en behagelig, tykk gummisåle. Designet er enkelt og perfekt for behagelige sommerdager. Overlæret gir denne ballerinaen et feminint utseende, men samtidig enkelt, utseende.
Modellen finnes i fargene Carciofo (artisjokk/mørkegrønn) og Nero (sort).
Materialer
Sandalene er sydd i kalveskinn og er uforet. Sålen er i gummi.
This section doesn't currently include any content. Add content to this section using the sidebar.