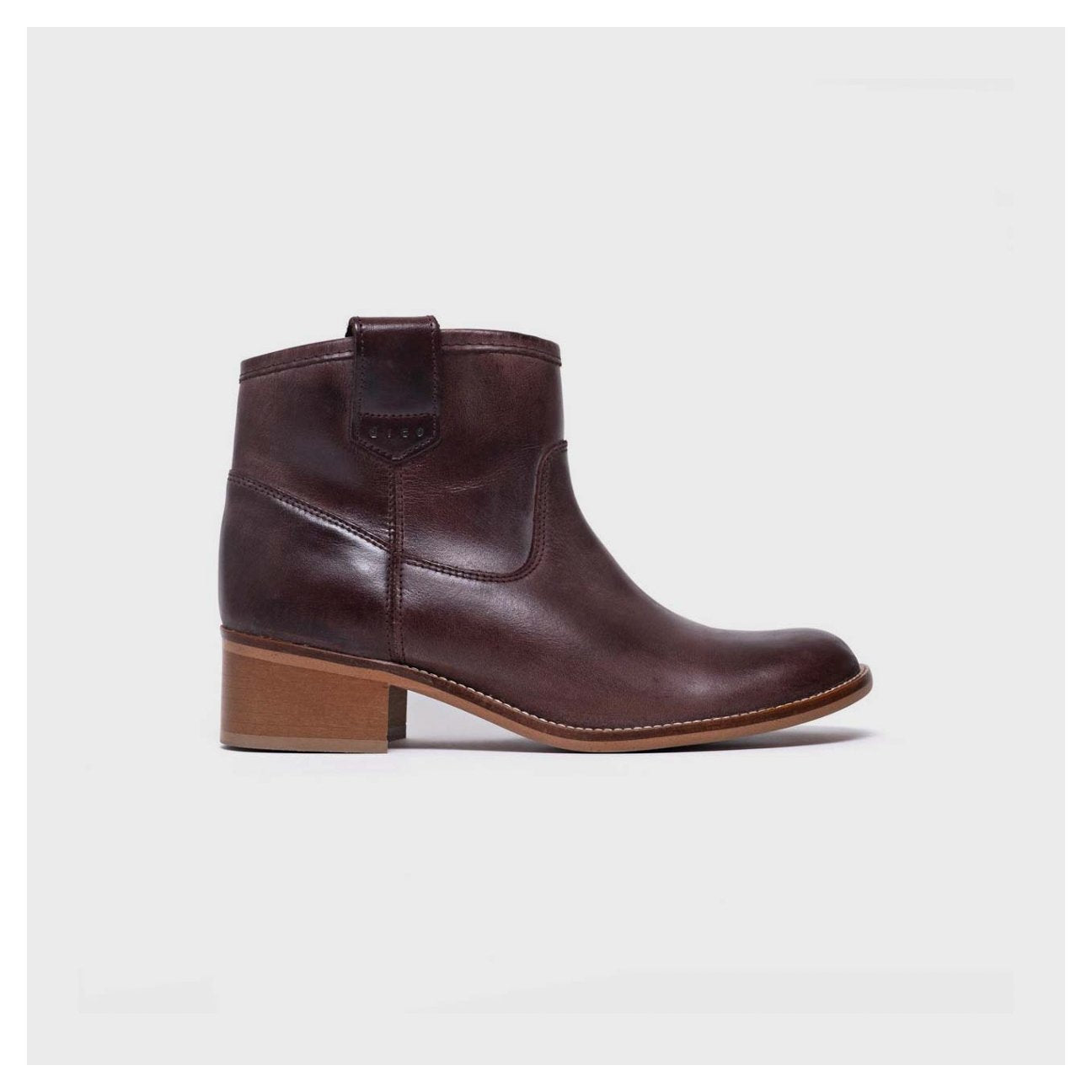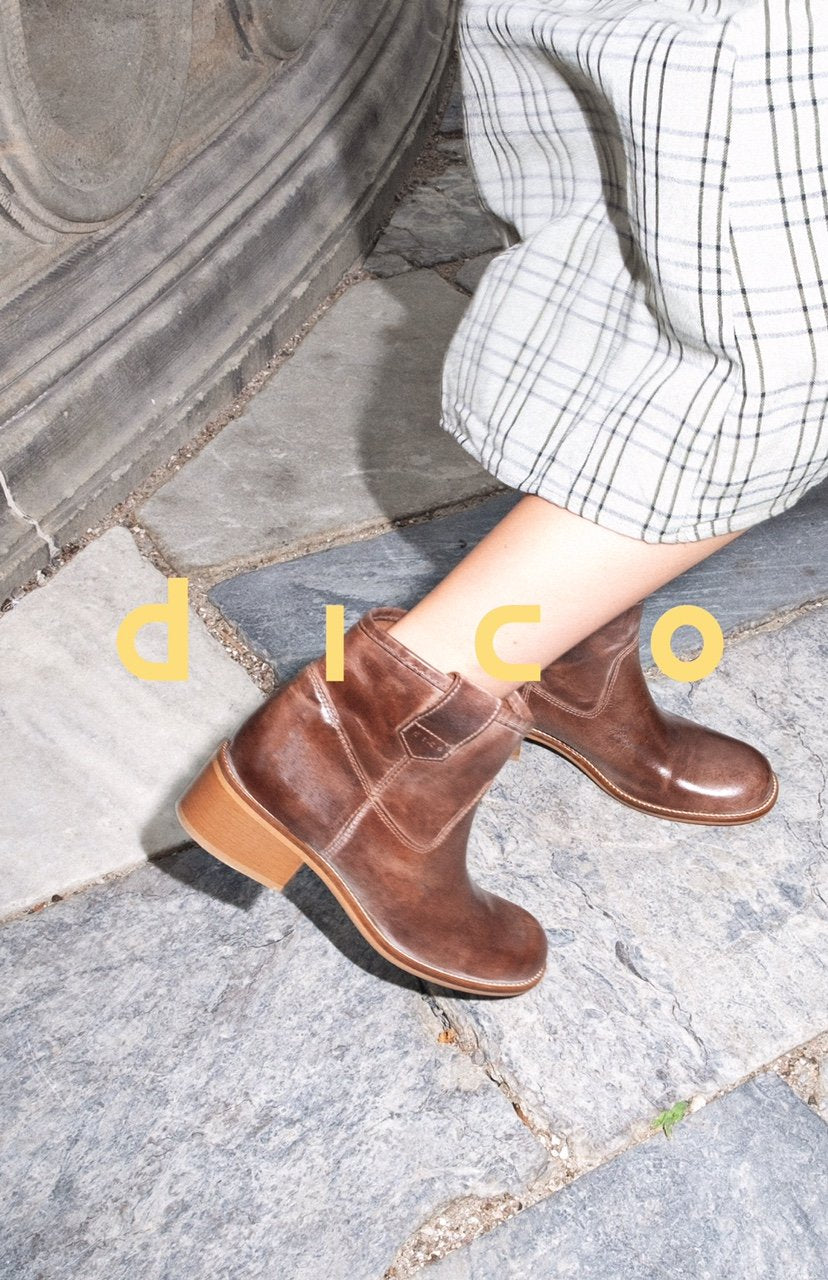 Hunter fra DICO Copenhagen er en kort gaucho støvlett produsert med brunt escovado lær.
Escovado læret er et av DICOs signatur materialer, som gir et naturlig og unikt utseende.
Fit-to-true størrelser. Velg størrelsen opp dersom du normalt faller mellom to størrelser.
Materiale: 100% escovado lær fra kalv.

Sålemateriale: Thunit, en spesialutviklet såle av god kvalitet med høy slitestyrke.
Innersålemateriale: Cognac lær fra svin.
Produsert i Portugal.
Hælhøyde 40 mm / 1,57"


DICO Copenhagen
DICO Copenhagen is a Danish shoe brand that has been known for its unique Scandinavian design and high quality since the 1990s. The brand takes inspiration from Danish architecture and design, creating shoes that are both stylish and functional. With a passion for craftsmanship and a sustainable approach to production, each shoe is made with care and precision to ensure durability and longevity. DICO Copenhagen is not just a shoe brand, but a lifestyle that reflects the simple beauty and functionality of Scandinavian design.