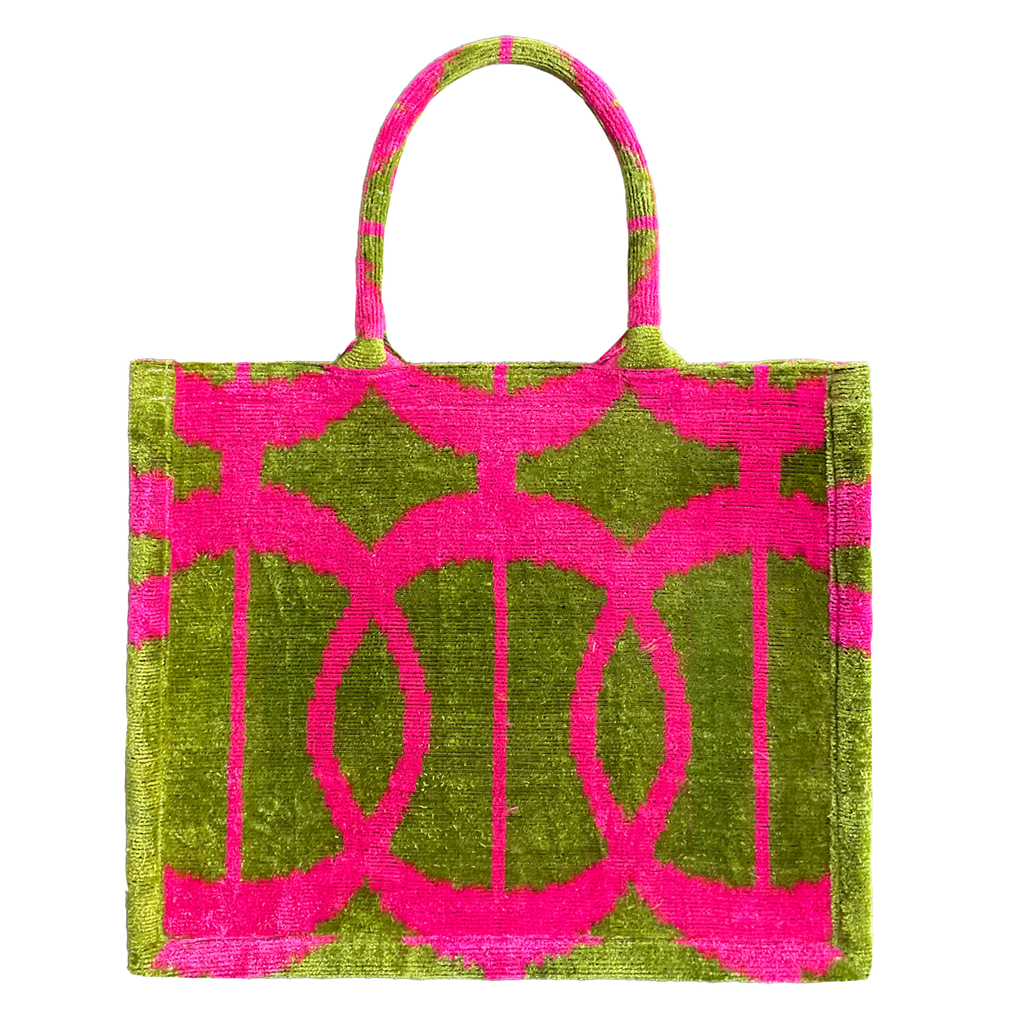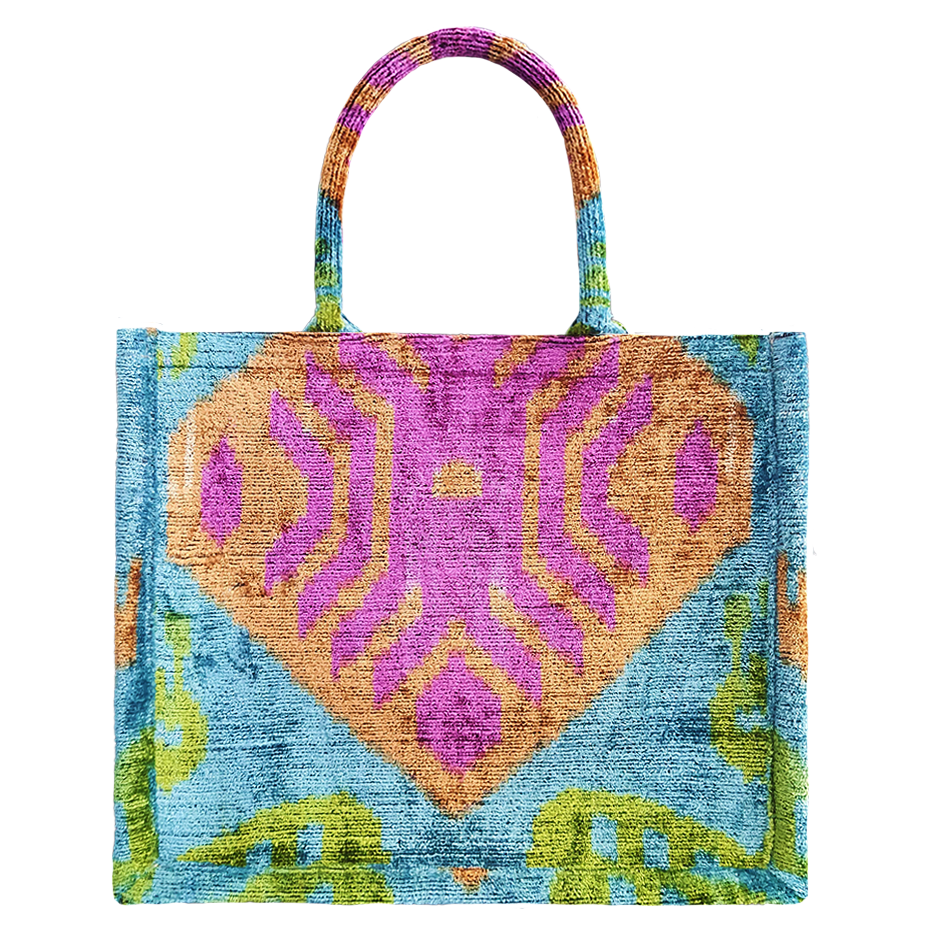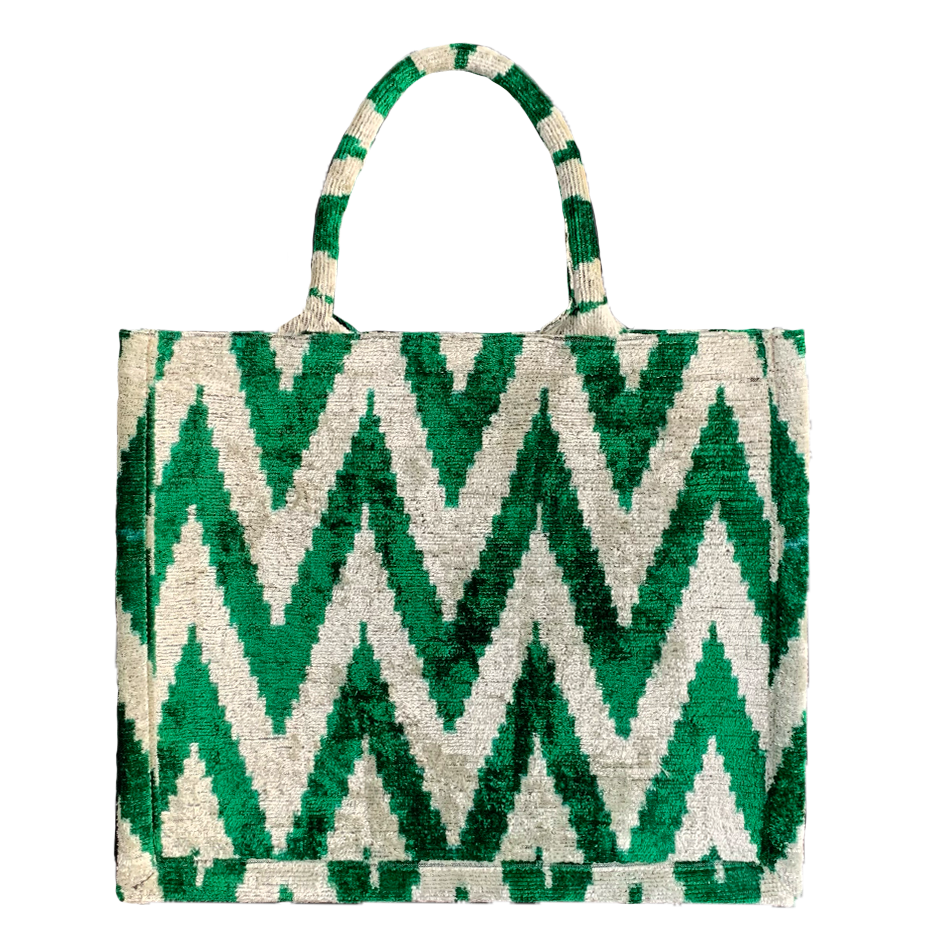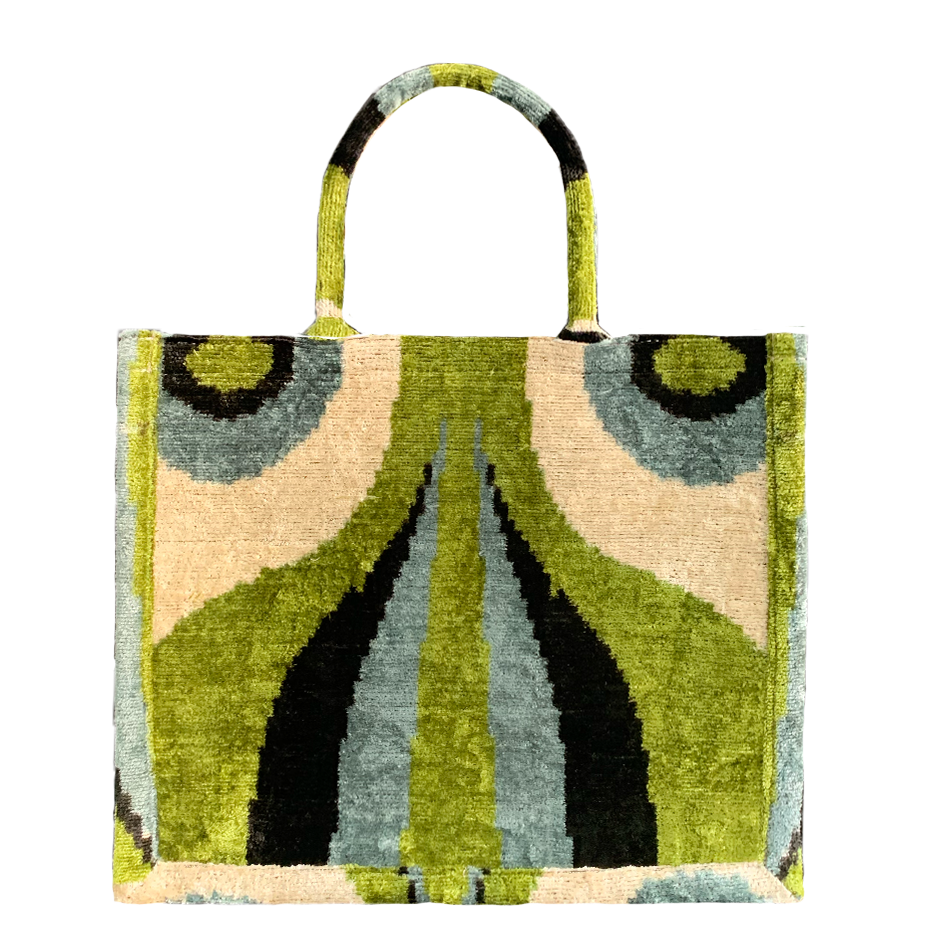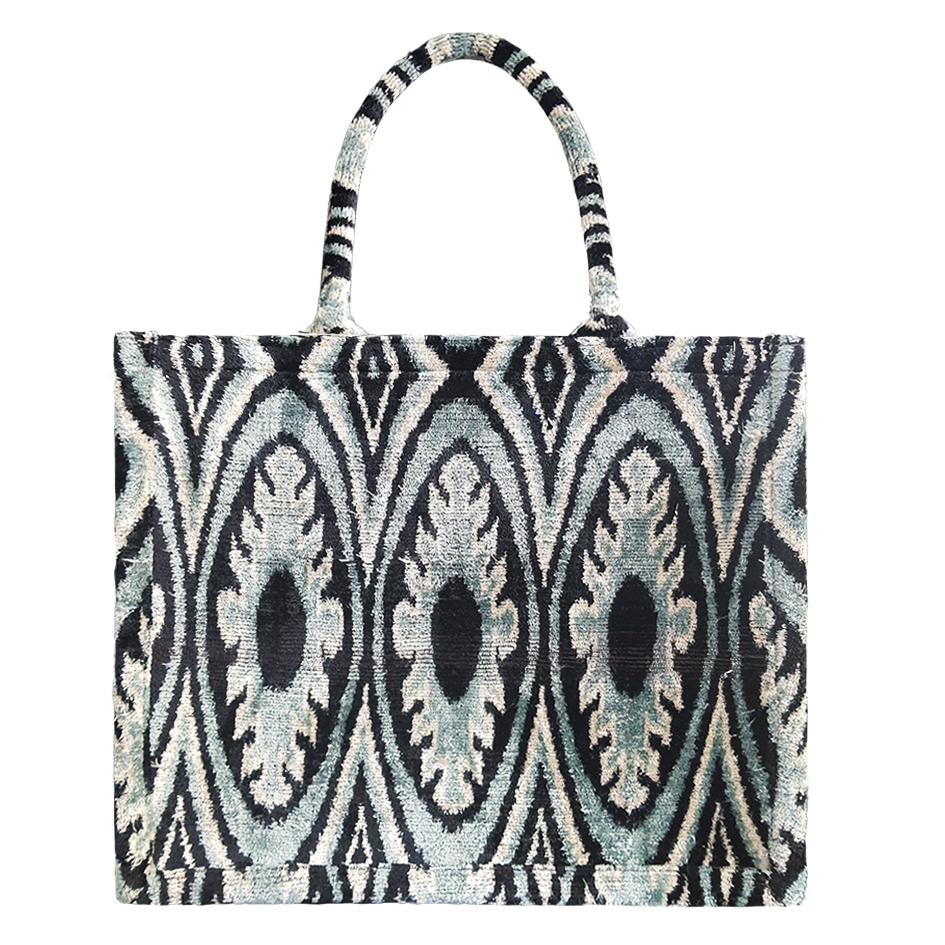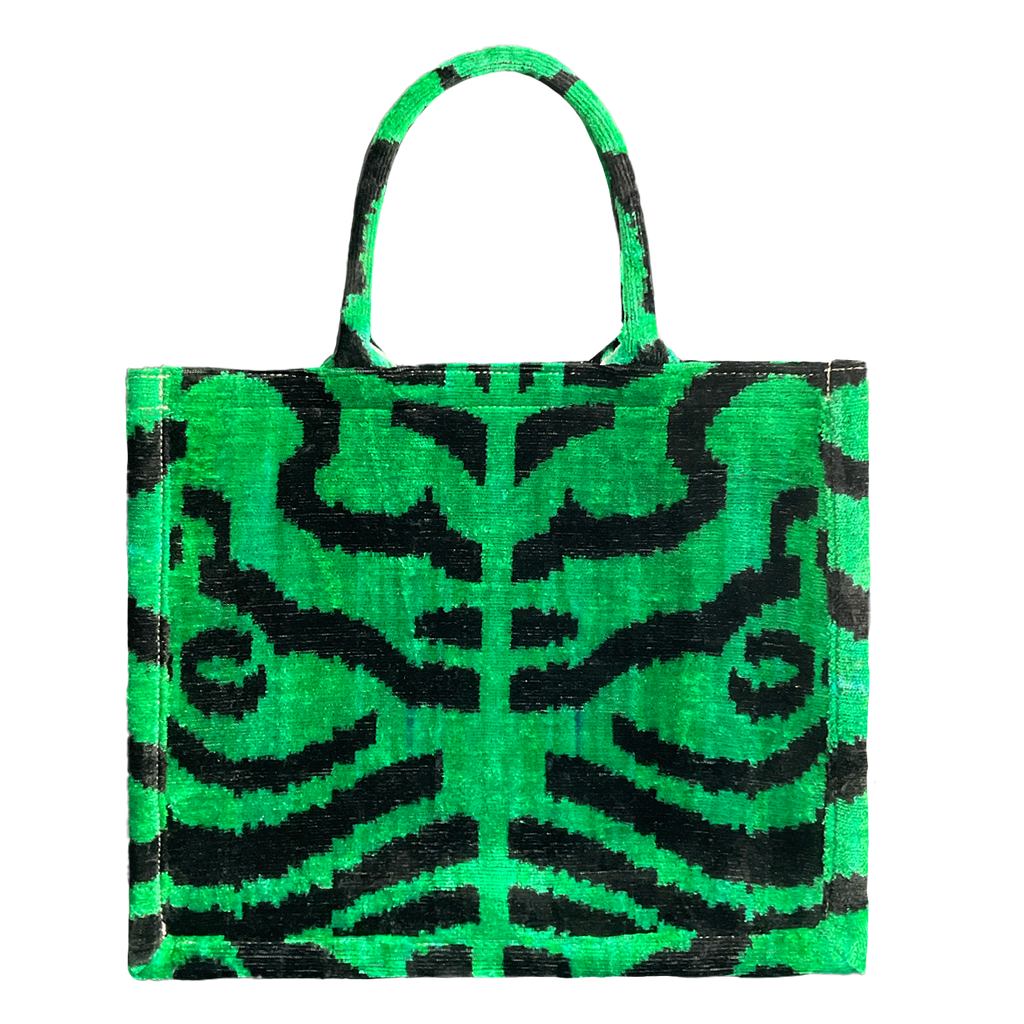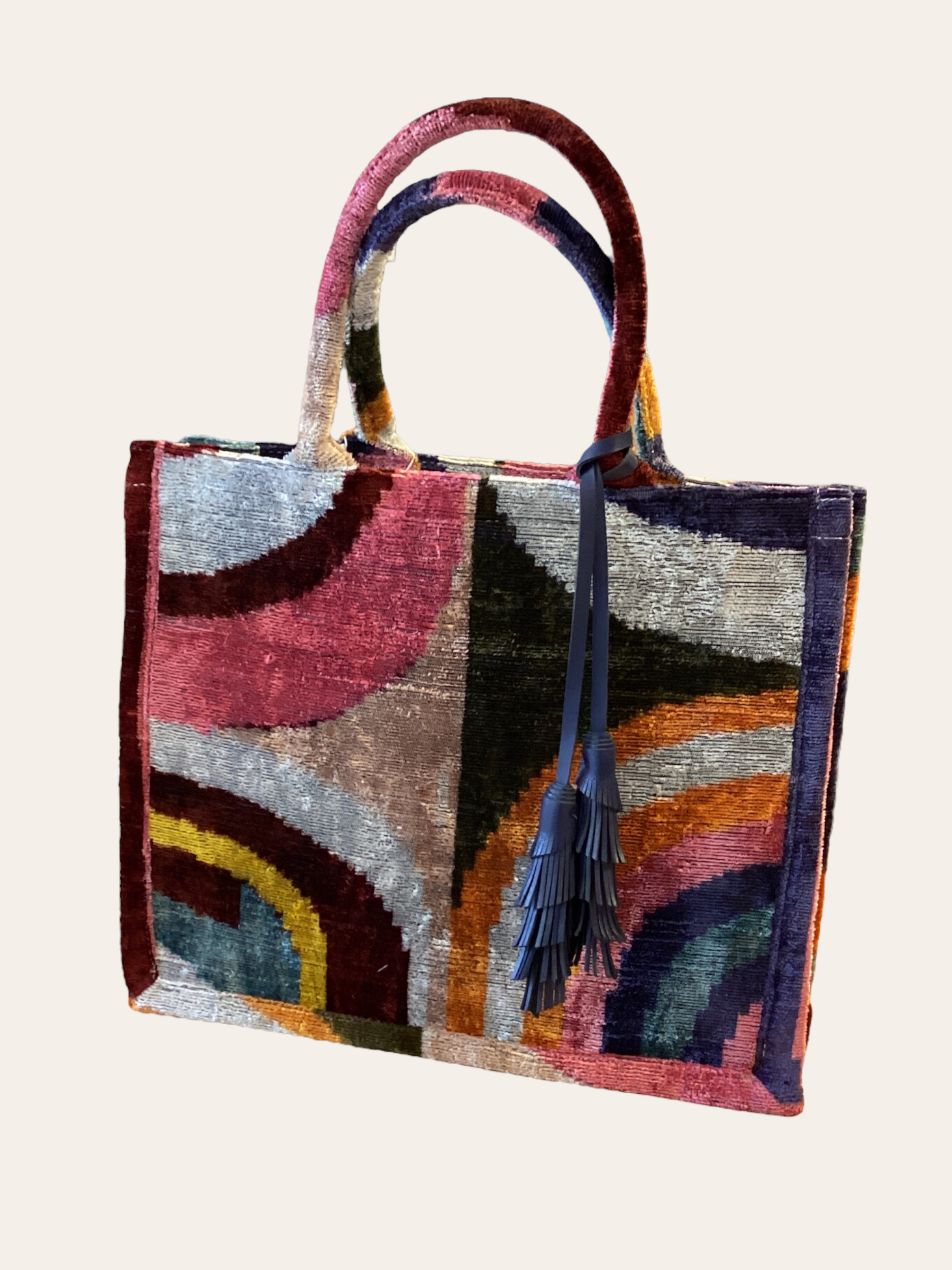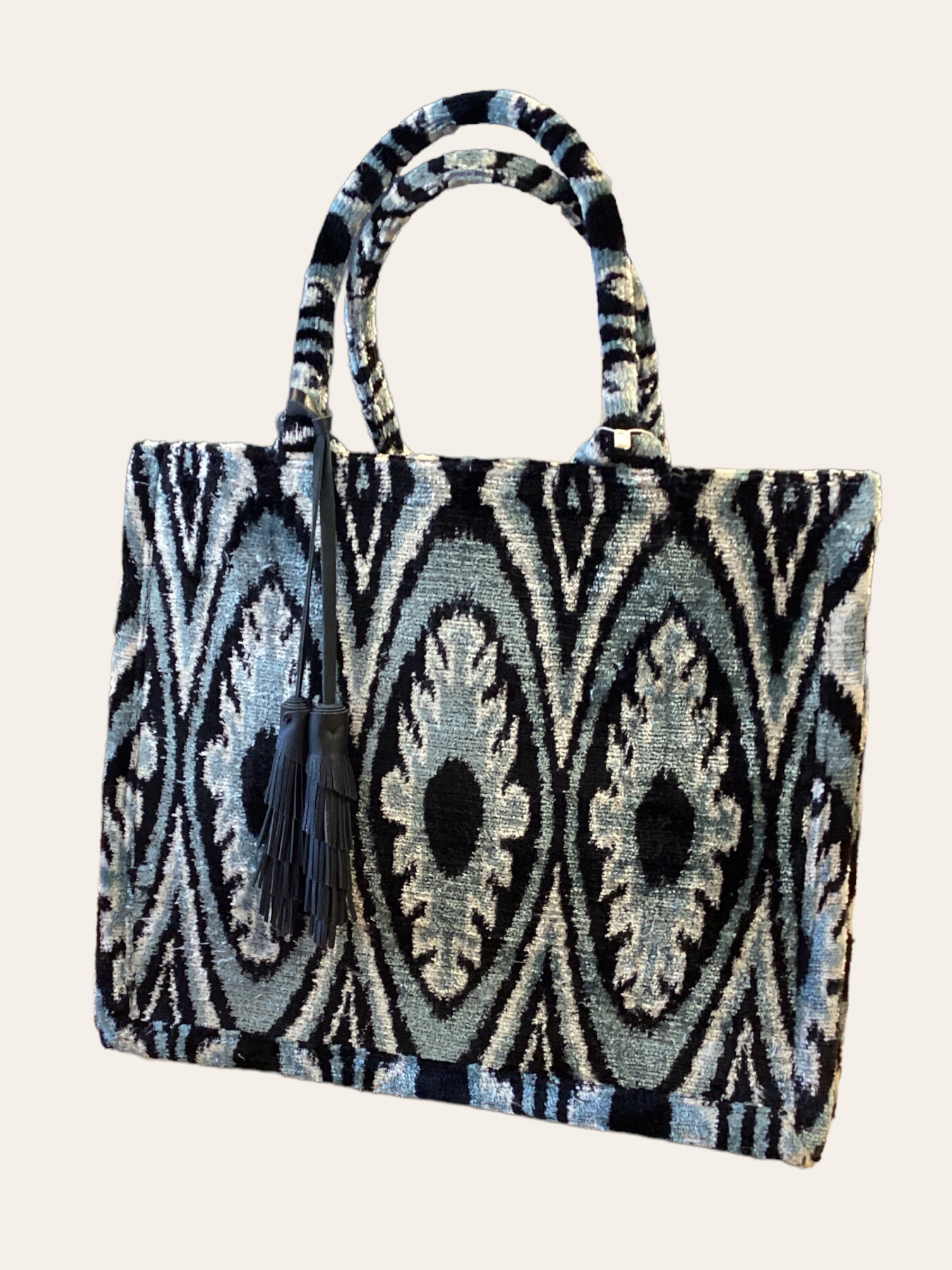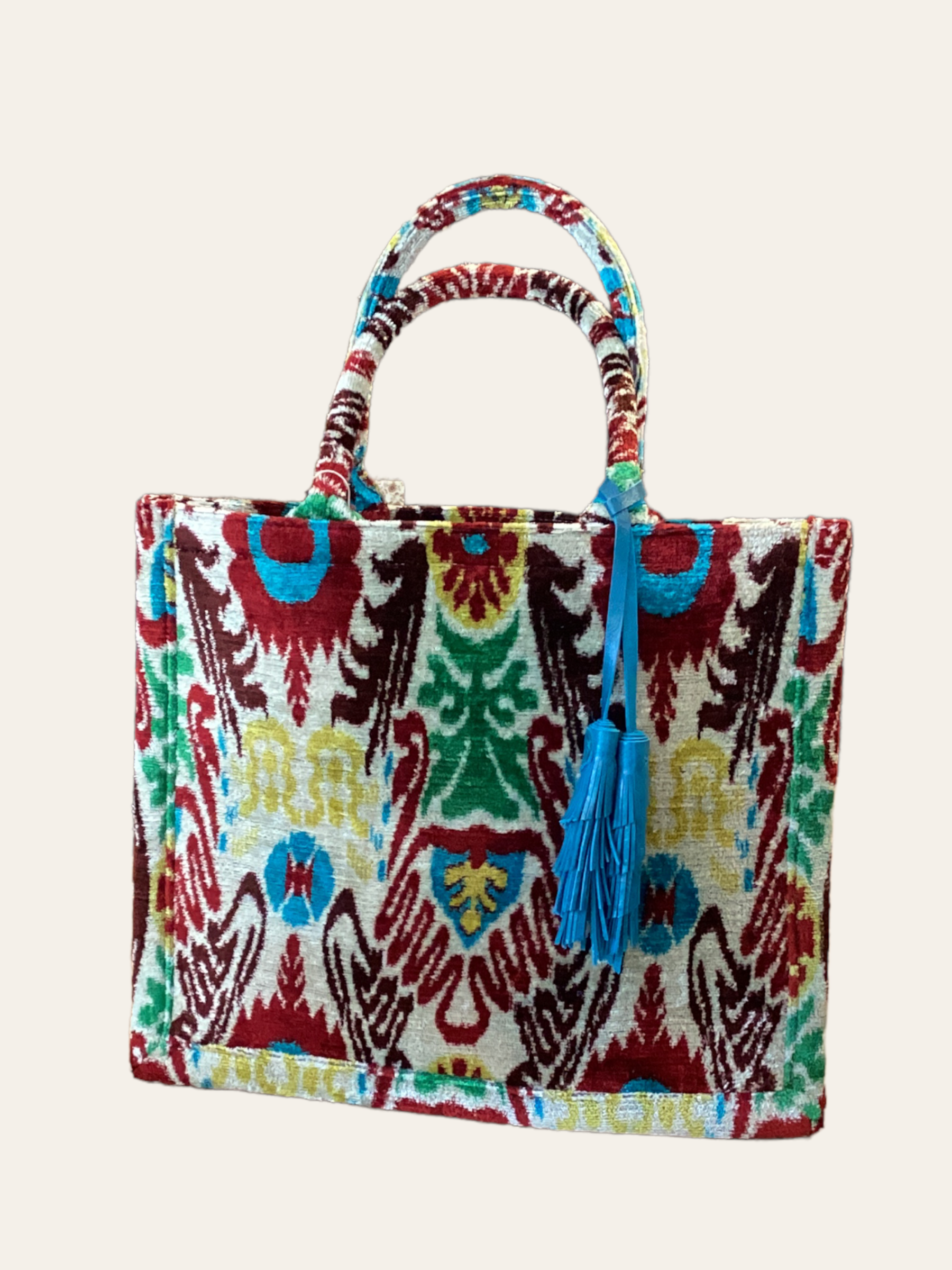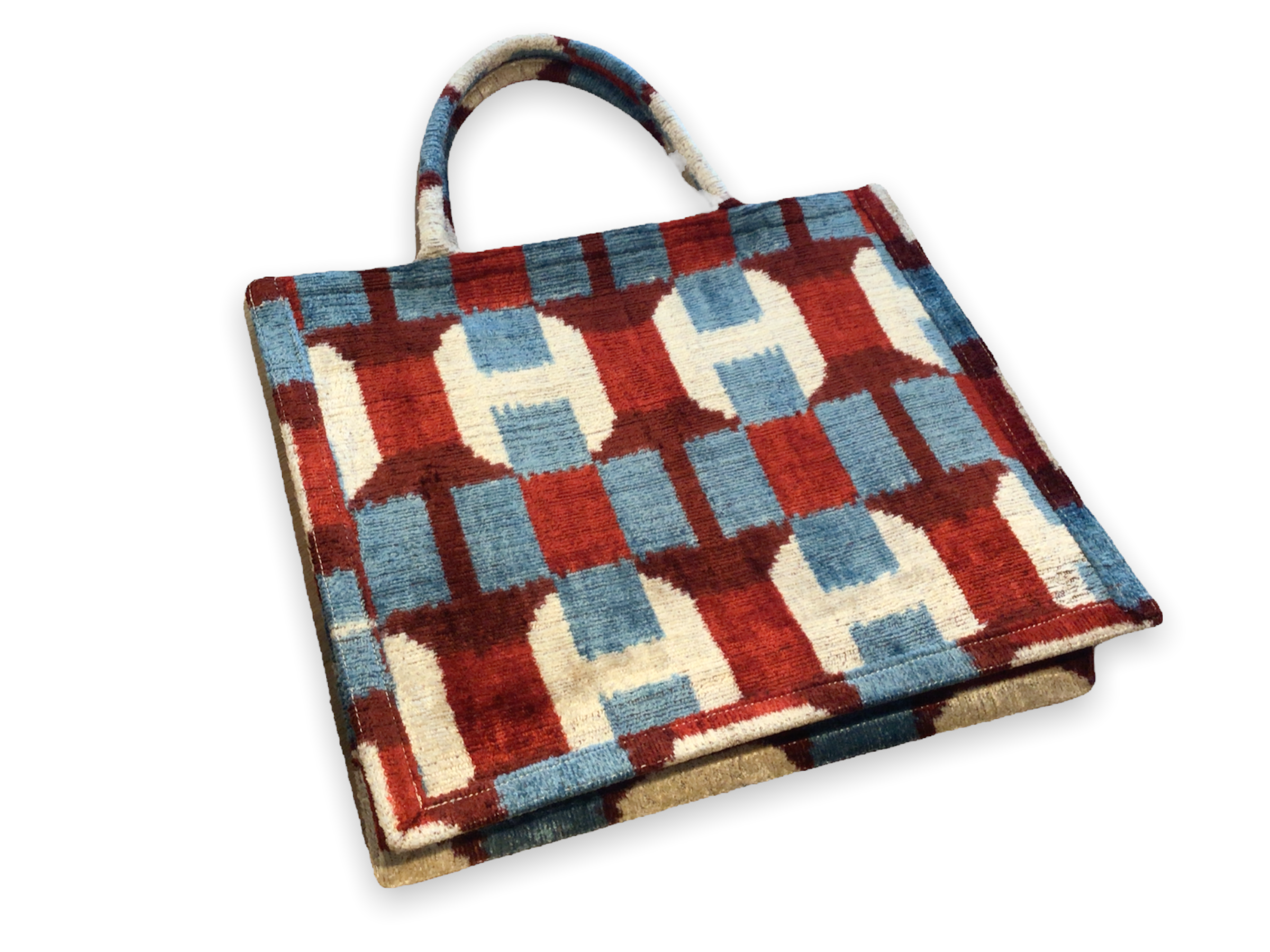 Størrelse:
Totebags håndlaget i Istanbul/Tyrkia i vakkert fløyelsstoff i 75% silke og 25% bomull.

Innvendig lomme med glidelås.

Alle veskene er unike, og produktene som er avbildet er eksemplaret du mottar.
Dimensjoner
Bredde: 44 cm
Høyde: 32 cm
Dybde 14cm

Eksakt størrelse kan variere noe. Mindre variasjoner i materiale kan forekomme da produktet er håndlaget.
Let your style shine with unique velvet bags
Velvetica Istanbul
Velvetica Istanbul is a Turkish brand that produces elegant velvet bags. Their handmade colorful bags can be used for both everyday wear and special occasions. Each bag is crafted by skilled artisans in Turkey, using soft, high-quality velvet and other materials that give a unique style and texture. The bags' elegant and sophisticated designs are inspired by vintage aesthetics and often include unique details and colorful patterns. The brand offers a wide range of bags, including shoulder bags, handbags, and clutch bags.