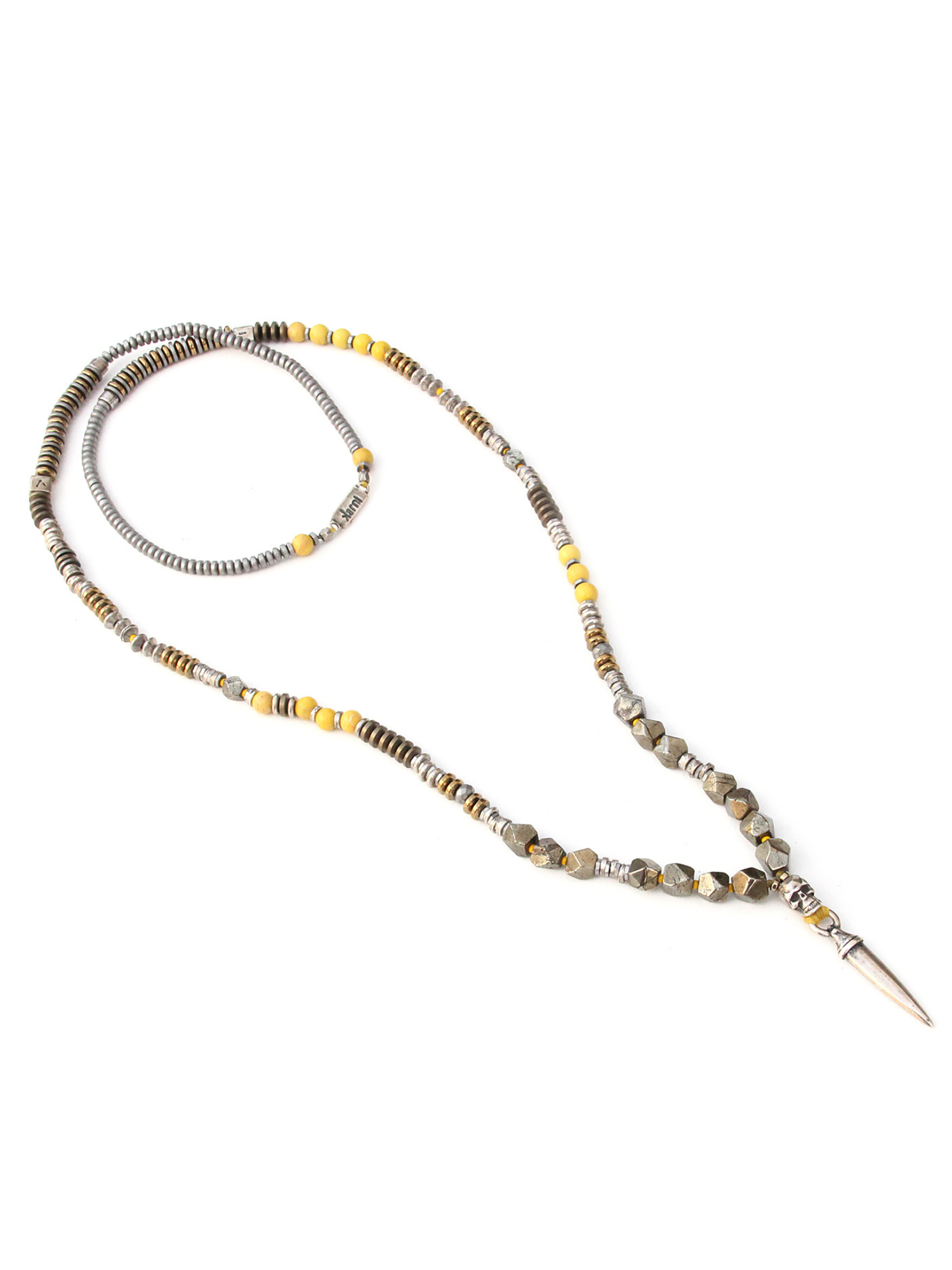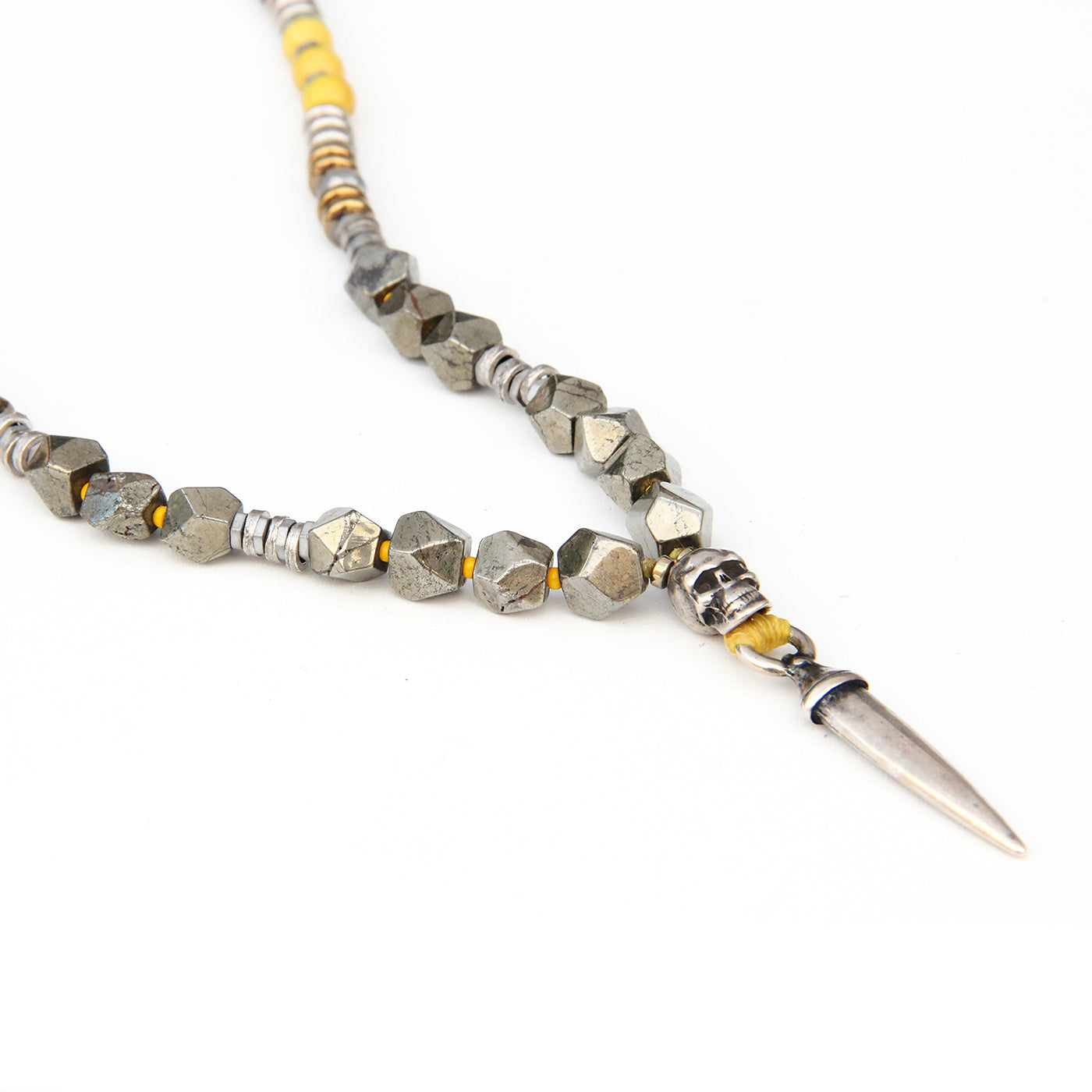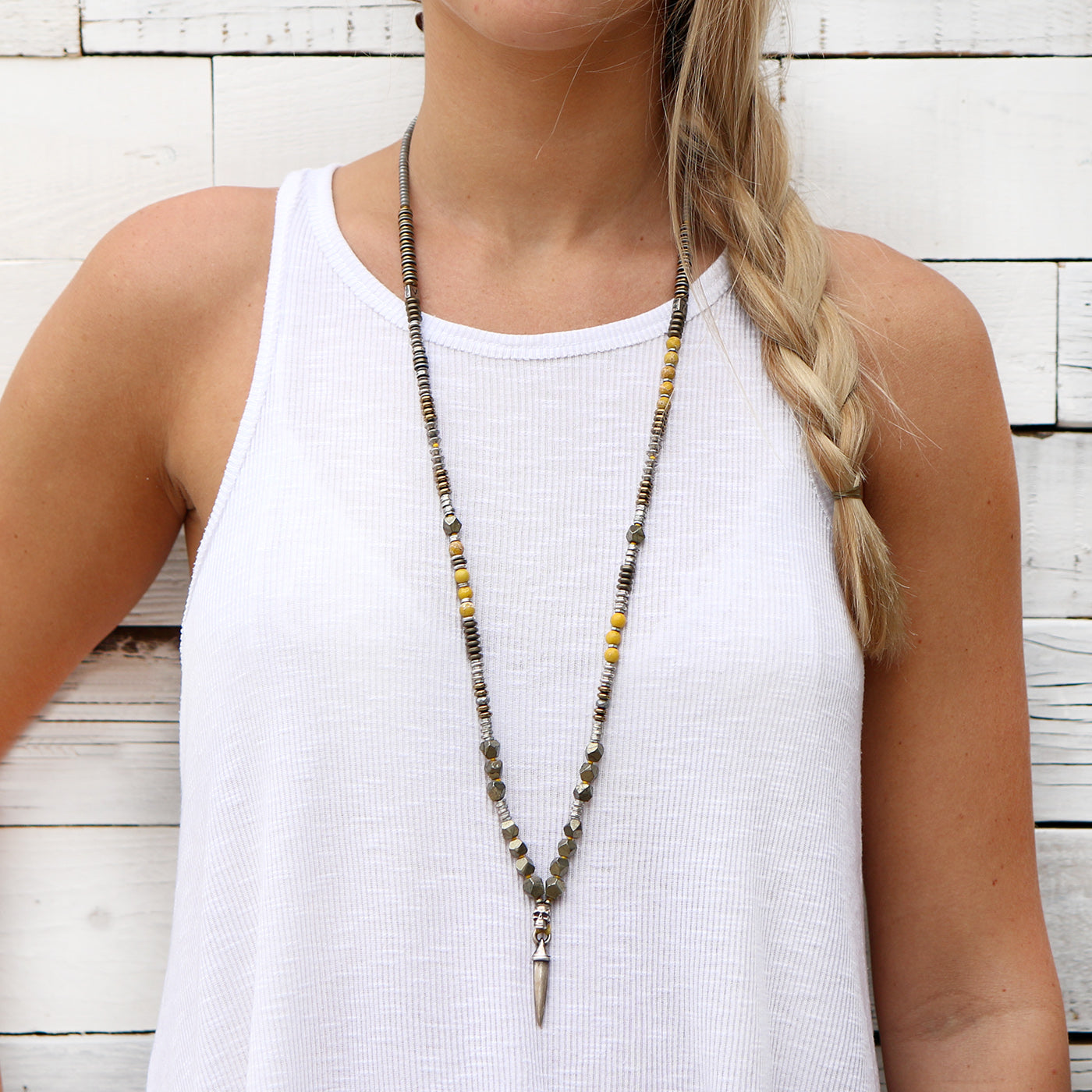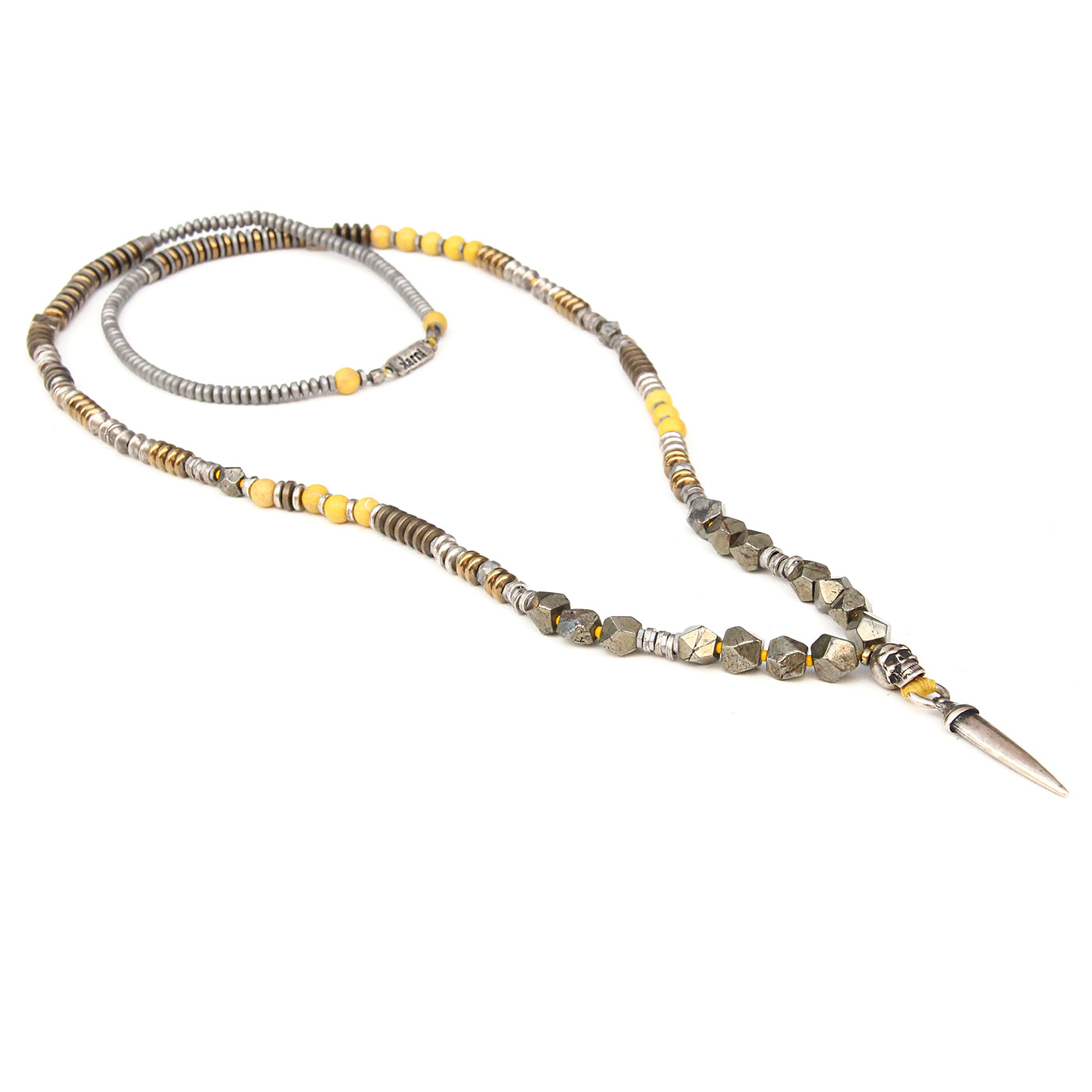 Mohawk halskjede - Gul & Sølvbelagt
Størrelse:
Håndlaget langt halvedelsten halskjede med hodeskalleelement fra Karni Craft.

Materialer
Halv edelstener i pyritt og hematitt kombinert med avstøpninger i sinklegering. Oksidert sølvbelagt

Lengde
84 cm
5 cm / 2 tommers anhengs dråpe

* Sørg for å holde smykkene borte fra vann og parfyme, da det kan føre til misfarging.
This section doesn't currently include any content. Add content to this section using the sidebar.