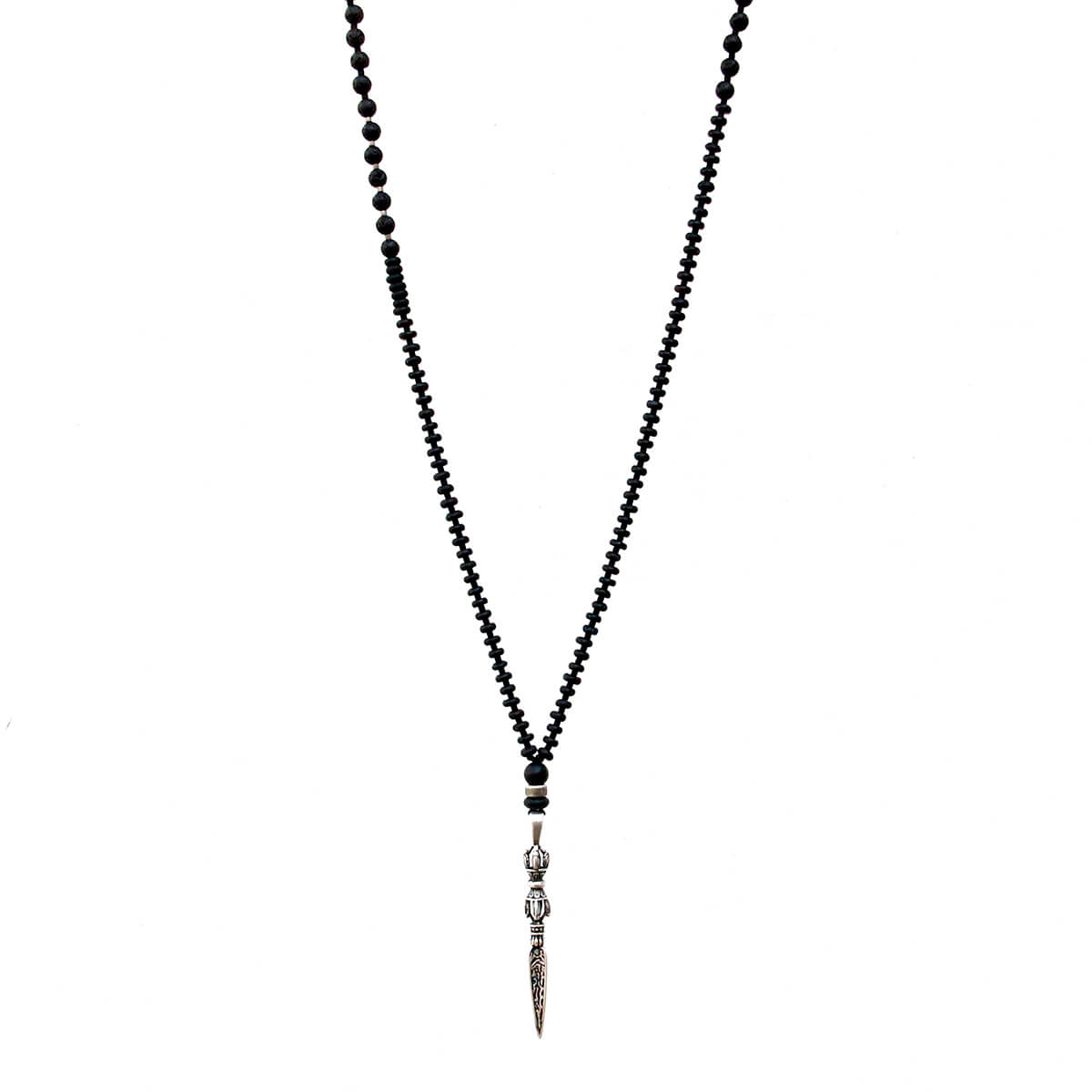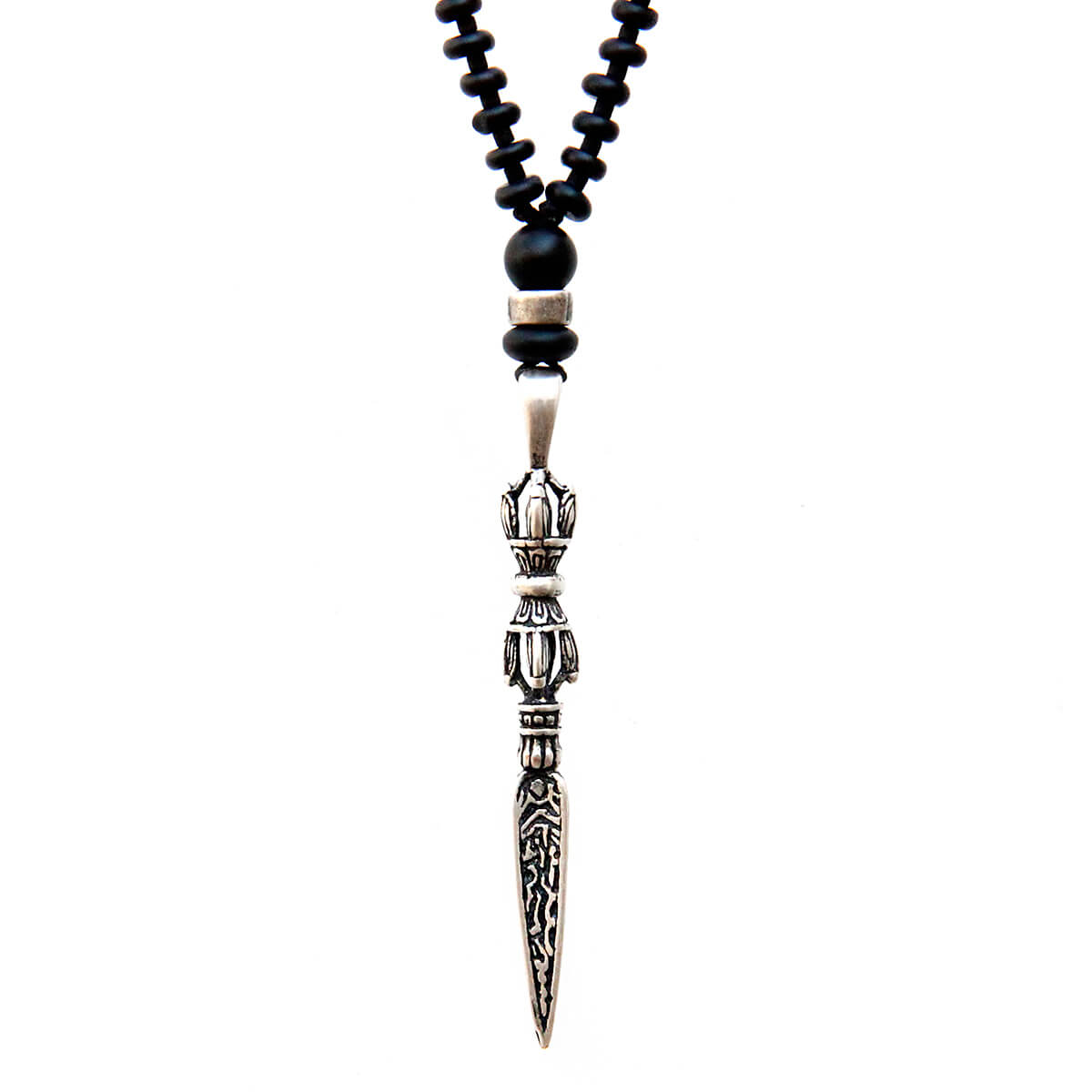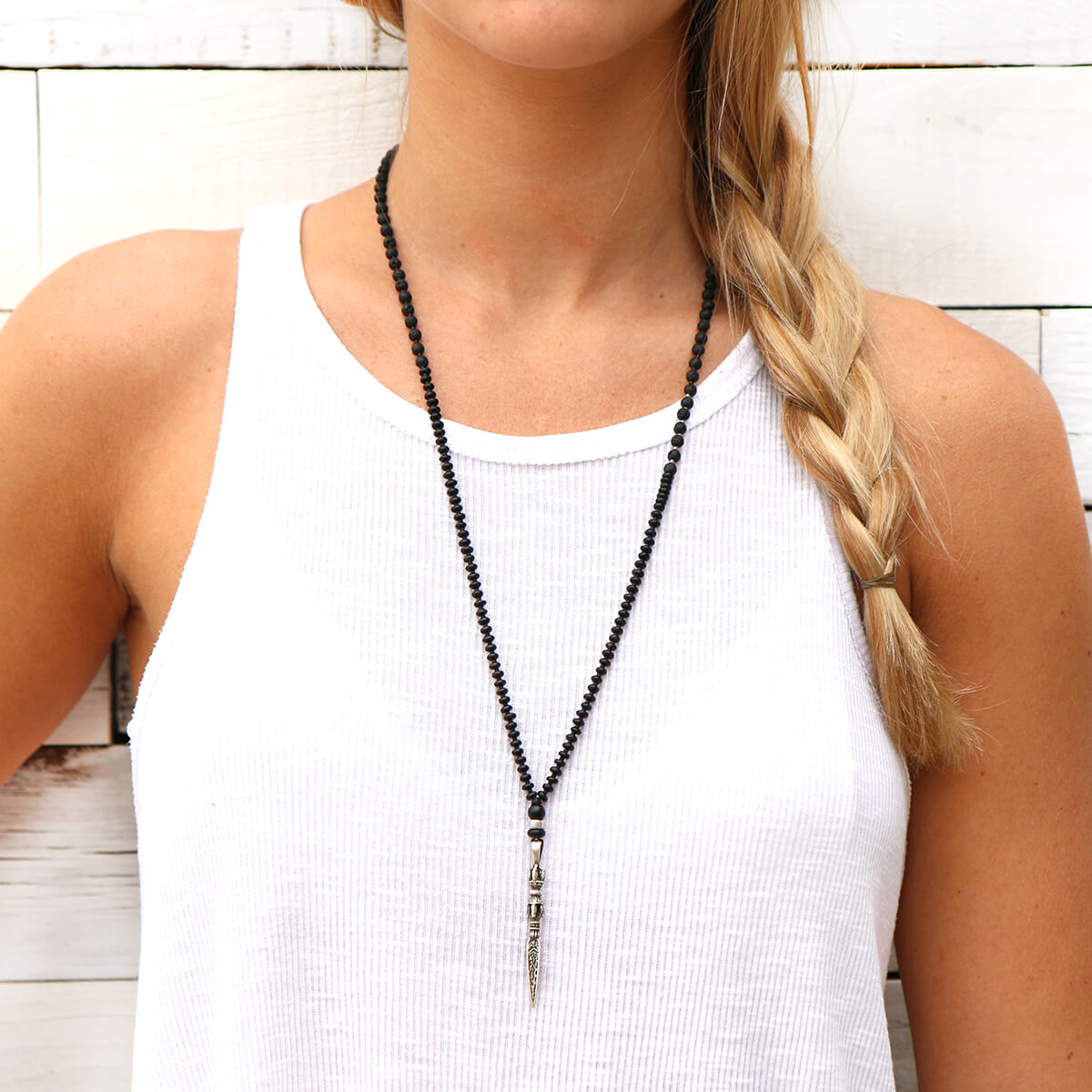 Nogo Necklace – Sølvplated, sort
Størrelse:
Håndlaget middels lengde lava og onyx steinkjede med et nepalesisk anheng.

Materialer
Halv edelstener av lava og onyx adskilt av sorte og sølv Miyuki-perler, perlet på en voksstreng. Sinklegering og et åndelig nepalesisk anheng. Oksidert sølvbelagt.
Tilpasningsdyktig - med makrame-lukking.

Lengde
65 cm / 25,5 tommer
7 cm / 2,7 tommer anheng dråpe

* Sørg for å holde smykkene borte fra vann og parfyme, da det kan føre til misfarging.
This section doesn't currently include any content. Add content to this section using the sidebar.